SIDE BY SIDE WITH PULSAR DEVELOPMENT INTERNATIONAL
In every phase of project collaboration, PDI partners will work side by side with the client's management, shareholders and investors to guarantee project success. All PDI partners have extensive experience and skills covering all business development disciplines. The PDI team combines regional presence & experience with financial, organizational, sales and marketing expertise. Each project is individually staffed with a right balance of strategic foresight and qualified implementation.
SOL BEZUIDENHOUT
Advisor of the Executive Board
Cape Town, South Africa
Sol is a detail-oriented investment professional and deal-maker, with more than 15 years' experience in M&A, Venture Capital and Private Equity in Africa. His exposure to sectors such as Energy, TMT and FMCG whilst working in Europe has translated into an extensive global network.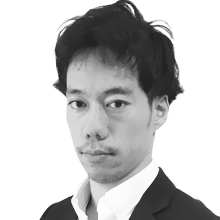 HIROYUKI ITOH
Advisor of the Executive Board
ELIZABETH M. SERRA
Associate Partner
MANUEL BARROCA
Associate Partner
Porto, Portugal
Manuel Barroca is a seasoned practitioner in Corporate Finance. After a career as a corporate banker, he has extensive and highly relevant experience in industrial investments, securing funding, partnership facilitation, insolvency turnarounds and credit recovery of distressed corporations.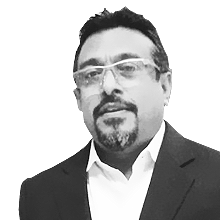 RAMASWAMY GURUSWAMY
Associate Partner
Chennai, India
Guruswamy is a very seasoned public relations professional with full competency to network and address all groups of people at every level. He has working experience at sea on ships, onshore sourcing / training and crew management. Currently he is interested in developing health care and agriculture in Africa.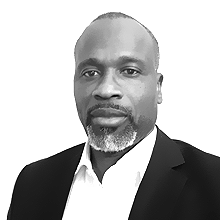 JERRY BAMANA KALONJI
Associate Partner
Paris, France | Kinhasa, Congo
Jerry is a specialist consultant for various mining and rare mineral markets. He has extensive access to international customers and to governmental agencies. Jerry has worked in responsible positions in the Middle East for the DRC Reconstruction Fund, Ministry of Planning. He was also CEO of Coptraco Ltd. Hong Kong and member of the Board of Directors of various companies operating on a global scale.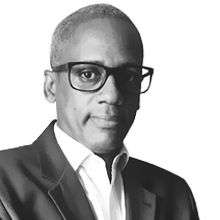 MILTON CORDEIRO
Associate Partner
ABDERRAZAK LOUATI
Associate Partner
Tunis, Tunesia
After 35 years in executive positions in multinational banks and in companies in various industries, Abderrazak is now offering his advice and support to financial institutions and business groups operating or interested in operating in the MENA region and Africa. This covers business development, M&A, governance, risk management, partnerships and debt & equity financing. He is also the chairman in some boards of directors and the chairman of audit committees in other boards.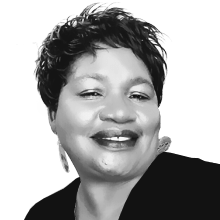 GOFAONE RANTSHILO
Associate Partner
Gaborone, Botsuana
Gofaone Rantshilo is a seasoned business management professional. she has more than 25 years' experience in the fields of business management, financial management, international development, banking, business consulting, and international trade. she has worked in Botswana, the United Kingdom and in international organizations.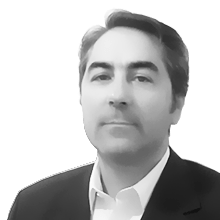 ABÍLIO JOSÉ REMONDES
Associate Partner
ANDREA VICINI
Associate Partner
Rom, Italy
Andrea developed relevant professional experience working for international and domestic companies in internal auditing, compliance risk management and finance control and adoption of new technologies. He is specialized in restructuring, cost reduction, due diligence, and preparation of economic scenarios for M & A and extraordinary finance operations.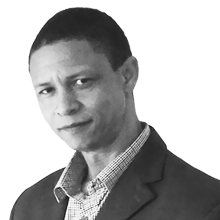 MAXIMILIAN VAN WYK
Associate Partner
Johannesburg, South Africa
Maximillian has 25 years' business development experience in investment banking, trading with financial instruments (MTN & BONDS), oil & gas, and precious metals, within Africa. He also works in the Family Office field in Dubai & USA (Private Investors, Private Equity Firms & Debt Funding).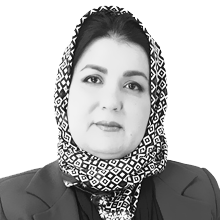 DR. BENTENBI CHAIB DRAA TANI
Associate Partner
Oran, Algéria
Dr. Bentenbi Chaib Draa Tani has devoted more than 20 years to the academic and business networking fields. She has an extensive international network in the Africa & MENA region. An Arabic, French and English speaker, she has travelled worldwide, and has a deep understanding of cross-cultural communications and international business development.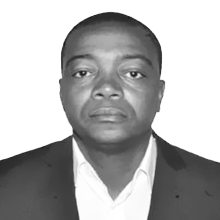 GILBERTO DAMBI
Senior Consultant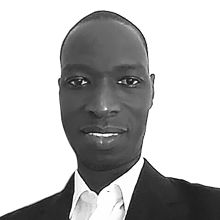 MOUSTAPHA FALL
Consultant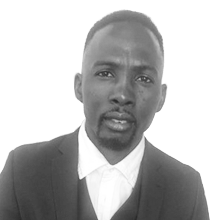 ALPHONS KORUHAMA
Consultant
Windhoek, Namibia
Alphons is a business consultant and trainer. He has two years of experience in training start-up business facilitation and mentoring young entrepreneurs. He has a strong background in ICT, business development, project management, team building/leadership, general technical project management, product marketing and financial management.